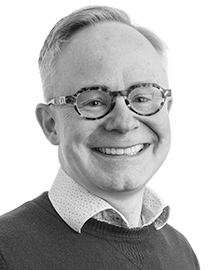 Innovation Advisor
The Office of Research Administration, Collaboration and Innovation
Contact info
As HiS-staff member, primarily researchers but also personnel in general and students, you can have innovation development support from the Department of Research, Innovation and External Relations (AFSI). In academia we consider utilization of research results as innovation activities. Our main focus is to enhance the overall research activities in size and quality, through the creation of excellent impact-stories.
I have worked with innovation support, mainly in academia but also in private and public sectors, for more than 20 years. 2003-2013 I was Senior Business Advisor at SLU Holing AB (Swedish University of Agricultural Sciences).
A MSc in Molecular Biology from Linköping University and BSc in Military Studies, major in electronics from Arméns Tekniska Skola, helps me to understand your research and your research results that might be ulitlized. My contribution is then to support you to find and develop the best innovation process to make impact.
I also have research experience from AstraZeneca and Karolinska Institute in the field of medical genetics, which was performed in the late 1990s.
When you contact me you will find a curious, pragmatic and highly supportive fellow with vast innovation process experience. And I will be happy to help you if I can.
Welcome with your questions!