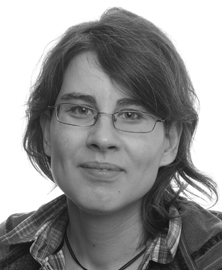 Senior Lecturer in Cognitive Science
School of Informatics
Contact info
How to find my room (building A, 4th floor)
About me
I have a background in cognitive science and human-computer interaction. In my research, I explore agents' interactions with their material and social surroundings, and the body's role in it. My research interests include:
Computer/video gameplay
E-sports
Embodied and situated cognition
Ecological psychology
Participatory culture
Human-computer interaction (HCI)
User Experience Design (UXD)
I'm a member of Interaction Lab, MTEC and SweCog. I'm also part of Sweden Game Arena.
Teaching
Current research projects
Pre-study on the spectator experience of e-sports
Publications