Malin Westlund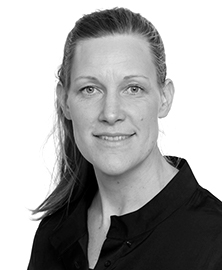 Study and Career Counsellor
Student Support
Room E241
Study and Career Counsellor for following progammes/courses:
Bioinformatics, 60hp master
Infection Biology, 60/120hp master
Molecular Biotechnology, 60/120hp master
Biomarkers in Molecular Medicine, 120hp master
Systems Biology with specialization in Bioinformatics, 120hp master
Foundation Year - Natural Sciences and Engineering
Basic Science Semester
Courses in Biomedicine, Bioscience, Bioinformatics and Systems Biology
Contact
My phone line is open on Mondays and Thursdays at 11:00-12:00
To book an appointment, please email me.
Work part time
2021
DAL-21 Det akademiska lärarskapet: Konferensbidrag
2021. Conference paper, oral presentation with abstract.