From application to course start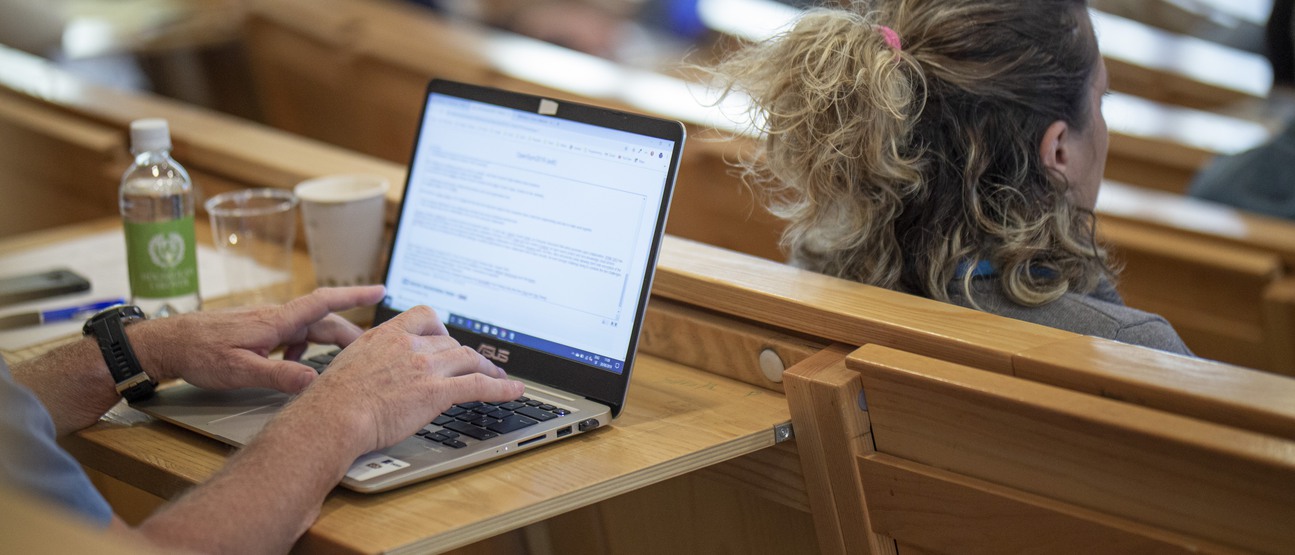 From application to course start
Are you considering taking a WISER course? Then we want to help you get there. The courses within WISER are aimed at professionals and registration for the course is made via antagning.se.
NOTE: For Swedish citizens and citizens within EU/EES or Switzerland, the courses are free of charge. Citizens of a country outside the EU/EES or Switzerland, please contact: expertkompetens@his.se.
Registration step by step
Register for the course via antagning.se (University admissions). You will find a link to antagning.se on the course page. After registration, a confirmation will be sent to the email you provided.


After you have made your registration to antagning.se, you may need to supplement with documents to prove eligibility. Most Swedish academic and high school qualifications are retrieved automatically. Wait a few days after you have submitted your application - if your qualifications are still not visible on antagning.se/my pages, they need to be uploaded. If you have foreign qualifications, these also need to be uploaded. Instructions can be found here: For you with a foreign bachelor's degree (University admissions)


Do you lack academic credentials? Then you can be judged on real competence. This means that an assessment is made of both formal qualifications (grades, diplomas) and professional experience. The assessment is made to determine if you have knowledge that meets the eligibility requirements. To be assessed on real competence, upload a completed competence description, or alternatively your CV together with service certificates and other relevant certificates on antagning.se.


When you, via email, receive your admission letter, follow the instructions to confirm your place on the course.


Before the course starts, you will receive, via email, instructions on how to create an account on the Student Portal. In the Student Portal, you register for the course and get access to the Canvas learning platform. Follow the instructions in the email or visit: Newly Admitted - University of Skövde


On Canvas you will find the course website where all teaching material is available, it is also where dialogue with the course coordinator takes place.


Course start.
Download template
CV / Competence description (docx). Remember to give a brief description of your duties, not just a title.
Questions
If you have questions about registration, eligibility and admission, you are welcome to contact us at the admission by emailing expertkompetens@his.se. You can also contact the course coordinator or anyone of WISER's project managers.