On this page you find information concerning the University Library's opening hours. Opening hours will be different on public holidays and outside term time.
Summer opening hours
From 7 June to 14 August the library has summer opening hours, Monday- Friday 10 -14. The library is closed Friday 24 June.
There is no extended access to the library during this period.
The chat service will be closed June 7 - August 21.
Regular opening hours
Monday-Thursday
08:00 - 10:00. Extended Access. Access card needed
10:00 - 18:00
18:00 - 21:00. Extended Access. Access card needed
Friday
08:00 - 10:00. Extended Access. Access card needed
10:00 -18:00
Saturday
10:00 - 16:00
Sunday
Closed
Extended Access
Extended Access means that students and staff of the University of Skövde will be able to access the University Library even after normal opening hours. During term time, this is: Monday to Friday 8am to 10am and Monday to Thursday 6pm to 9pm. The library information desk is not open during Extended Access.
University Access Card
To use Extended Access, you must have an access card issued by the University of Skövde. More information about how to get an access card is to be found at Checklist: admitted through universityadmissions.se - University of Skövde (his.se).
Swipe your access card and insert your pin code every time you enter the library during Extended Access. Do not let anyone else in, irrespective of whether the person has an access card or not.
Library chat
Monday-Friday 08:00 - 12:00 when the library is open.
Study Support Centre
Email the Study Support Centre for questions and appointments. Due to the pandemic, all tutoring is now provided digitally via Zoom. We will send you a link for you to log in to the Zoom Room.
Contact: studieverkstan@his.se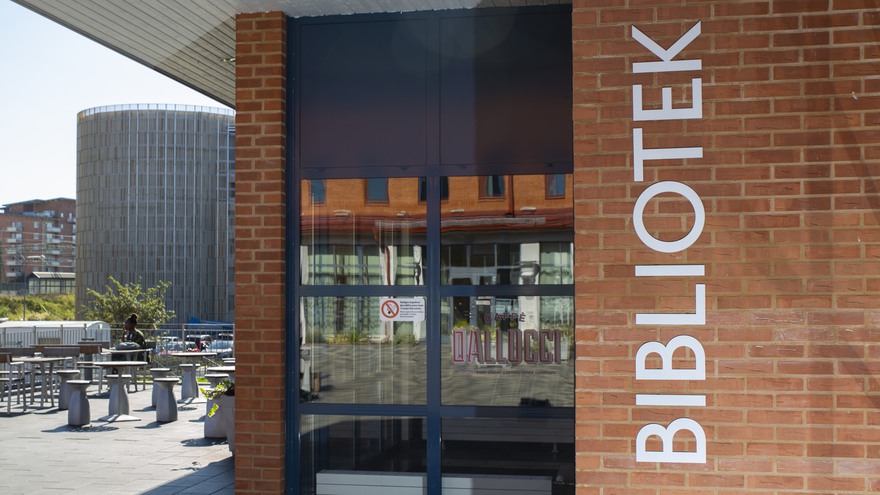 Library opening hours and contact
Regular opening hours
(Access card)
08-10, 18-21