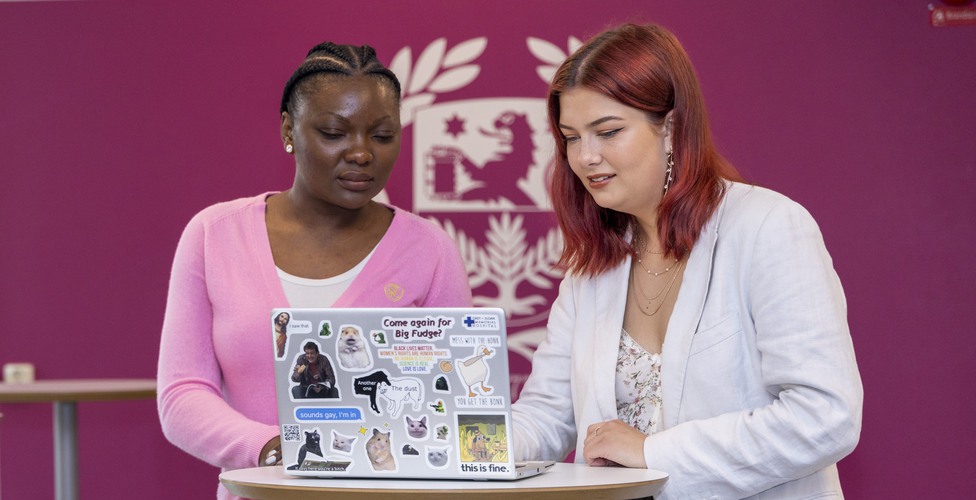 Digital Open House
Join our student ambassadors, programme coordinators, admission officers and international coordinators and learn all about our international bachelor's and master's programmes taught fully in English.
Learn what it is like to live and study here, and all the protips our students have learned over the years to help you in your journey to a Swedish education!
The Digital Open House 2023 will be held on 8 December from 14:00 to 17:00 CET. More information on Digital Open House 2023.
Webinars
During the webinars you will learn more about our bachelor's and master's programmes taught in English. You will receive essential information about each programme, the admission procedure, document submission, scholarships, tuition fees, visa, and much more. You will be able to ask us all your questions!
Webinars for applicants with programme coordinators and teachers
Click on the links below for more information and for registration.
Video recordings of previous webinars on YouTube
Discover the Power of Molecular Biodesign with Dr. Maria Algerin, master's programme coordinator.
Webinars organised by partners
Swedish Tax Agency (Skatteverket)
The Swedish Tax Agency offers webinars in English for anyone who is planning to move to Sweden to study or to work at a Swedish university. Visit skatteverket.se and check the box "Seminars in English" to find available dates and sign up.
Swedish Institute
Pre-Departure Webinars
The pre-departure webinars with the university's International Office give admitted students important information to help them prepare before moving to Sweden. We strongly recommend all admitted students who do not live in Sweden to attend our pre-departure webinars. Newly admitted students will receive an email invitation with a link to the webinar registration page the same day the notification of selection results is published.
Some of the topics we talk about:
residence permit/visa application
insurance
accommodation
tuition fee for non EU citizens
Swedish personal number
opening a bank account in Sweden
course registration
free language Swedish courses
arrival days & pick-up service
deadline for arrival
Introduction Programme for new international students
mandatory first programme meeting
bringing family members to Sweden
During the webinar there are Q&A sessions so that the admitted students can ask us all their questions!