Strategic Plan for the University of Skövde
Strategic Plan for the University of Skövde
The University of Skövde's strategic plan is based on the main mission that the University has been charged with: education, research, and collaboration. The strategic plan designates those areas that are deemed to be the most crucial in order to strengthen and develop the University in the coming years.
University of Skövde's Vision
The University of Skövde – the obvious source of knowledge for a digitalized and sustainable future.

Vision in Strategic Plan for 2023–2026
The strategic plan is grounded in a vision. This vision describes what the University aims to be. University-wide goals and strategies have been formulated based on this vision.
The goals highlight those areas that are to be emphasized within the framework of the University's main mission. The strategies outline the methods and procedures that are to be prioritized to reach the goals.
Specifications of steps to be taken in reaching the goals are to be stipulated in the operational plans which are formulated on a yearly basis by the departments, University support services, the Vice-Chancellor's advisory groups, and the faculty board.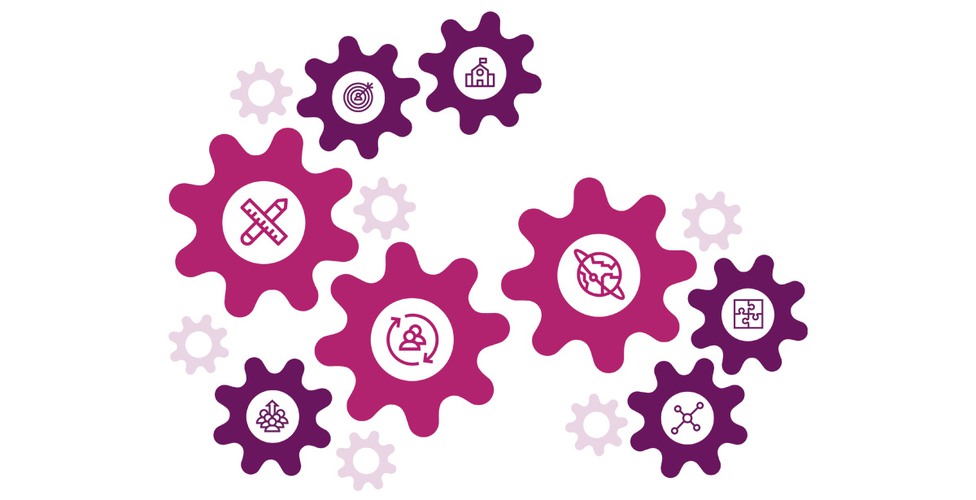 The University's work towards the vision is characterized by closeness, care and consideration, curiosity, and quality awareness. This work is guided by the core values and principles of the Swedish state authorities – democracy, legality, objectivity, free formation of opinion, respect for the equal value of all human beings, as well as efficiency and service – which are derived from the constitution.