Paul Hemeren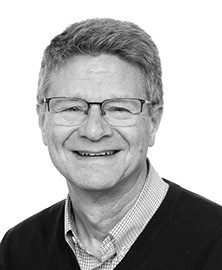 Associate Professor of Informatics
School of Informatics
Room PA520K
Education
Ph.D. Cognitive Science, Lund University
Bachelor of Arts (B.A.) Hope College, USA
Dissertation
Hemeren, P. E. (2008). Mind in Action: Action Representation and the Perception of Biological Motion. Lund University Cognitive Studies 140, Lund University, Sweden. [ISBN 978-91-977380-2-6] [Abstract] [complete dissertation: pdf]
Research Projects
URBanIST: Detecting the intentions of cyclists in traffic
[Swedish title] Uppmärksamhet hos bilförare i möte med oskyddade trafikanter
(As principal investigator) The purpose of this project is to determine the information that drivers attend to when they detect and predict the behavior of cyclists in traffic situations. We use recorded realistic traffic situations and ask observers to predict the actions of cyclists. We also measure driver responses in traffic situations in a driving simulator evnironment.
This project is financed ($125K, 875tkr) by the research division of the Swedish insurance company: Länsförsäkringsbolagens forskningsfond AB.
URBanIST: II
(As principal investigator) This project includes Mikael Johannesson, Mikael Lebram, Fredrik Eriksson and Kristoffer Ekman. It is a continuation of the research on obtaining a model of driver attention for the signals that characterize the behavior of cyclists in traffic situations such as crossing at crosswalks. The financing is for 1 million Swedish Crowns (approx. 150,000 USD and will continue through 2013.
Swedish media links to the project
Local Swedish radio stations: Skaraborg, Jämtland, Kalmar and Västernorrland
DREAM: Development of Robot-Enhanced therapy for children with AutisM spectrum disorders
An EC-funded (7th Framework Programme) research project, DREAM, which will design and evaluate therapeutic robots for Autism Spectrum Disorder (ASD). Project duration: April 2014-September 2018
Project website: DREAM
Professional Membership
Member of the Cognitive Science Society
Member of 3rd European Network for the Advancement of Artificial Cognitive Systems, Interaction and Robotics.
Member of the UK Cognitive Linguistics Association
Member of the Association for Psychological Science
Member of the European Society for Cognitive Psychology
Review Work
Cognitive Computation
Acta Psychologica
Topics in Cognitive Science
PLoS ONE
Vision Research
Consciousness and Cognition
Meeting of the Cognitive Science Society
Technical Reports
Hemeren, P., Johannesson, M., Lebram, M., & Eriksson, F. (2017). URBANIST: Validering av reflexbaserade baserade hjälpmedel för cylister. Teknisk Rapport: Högskolan i Skövde, Institutionen för informationsteknologi [HS-IIT-TR-17-002]. På uppdrag av Trafikverket.
Hemeren, P., Johannesson, M., Lebram, M., Eriksson, F., Ekman, K. & Veto, P. (2013) URBANIST: Signaler som används för att avläsa cyklisters intentioner i trafiken. Technical Report: HS-IKI-TR-13-002, University of Skövde.
Research
Publications
Projects
2022
2021
2020
2019
2018
2017
2015
2014
2013
2012
2011
2008
2007
2005