The Elvira project develops time-based infrastructure dependency analysis for the power-grid to model risk assessment and resilience index, which assist decision makers in anticipating failures and their cascading effects.
The Elvira project develops time-based models and analysis methods to model the risk assessment and resilience index of electricity grids, with the aim of helping decision-makers to predict errors and their cascade effects.
The electricity infrastructure
Most socially important functions, such as health care, water supply, food supply and communication, depend on reliable electricity supply. The electricity grid is maintained by many different actors such as electricity producers, electricity distributors and various municipalities. These infrastructure components are integrated partly with each other and partly with components and services from other critical infrastructures and functions such as healthcare. The interdependence between the components is complex.
A failure of a component can lead to a domino effect and, in the worst case, cause errors in other infrastructures or interfere with vital functions, since access to, for example, heat, water, food and communication is dependent on access to electricity. The massive power outages that hit large parts of the US and Canada in 2003, California and Mexico in 2011 and India in 2012 are clear examples of how large sections of society can be knocked out by domino effects.
Our project examines five important issues:
How do components of power networks relate to other parts of critical infrastructure?
What is a possible explanation for a power grid component failure?
What are the possible consequences of a crash?
What is the current status of a power grid with regard to critical accidents?
How can error messages and interesting views from citizens and other stakeholders be integrated with accident monitoring and analysis?
We focus on electricity networks and develop models to get a complex and holistic view of the dependencies and consequences in critical infrastructures. We do this by applying information fusion algorithms to data from different types of sources, e.g. sensors, logs, citizens and functions. The goal is improved situational awareness and increased resilience. The methods and algorithms we develop form part of a framework that will be expanded with real-time simulation in future projects.
Media coverage
News, events and publications
On this page we list news, events and publications related to the project.
Financed by
This project is financed by The European Union - The Internal Security Fund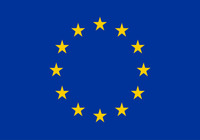 Project Leader
Senior Lecturer in Computer Science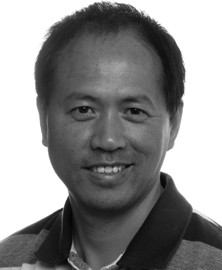 Jianguo Ding
School of Informatics