Translational Bioinformatics
Translational Bioinformatics
Our group's research includes development of methods, algorithms and software, as well as solving biological research problems with such tools. An important strategy for us is to work in close collaboration with researchers from other groups within the University as well as at other universities and with researchers situated at our industrial partners. This gives us access to interesting experimental data and ensures that the research performed is of high relevance in terms of biological applications.
Identification of biomarkers
The group has a strong focus on development of methods for analysis of different types of omics data such as transcriptomics, proteomics and epigenomics. The most important research areas within the group today are identification of biomarkers and integration of large-scale omics data. We work with bioinformatics studies in stem cell differentiation, development of stem cell-based in vitro models for disease modeling and toxicity testing, discovery and evaluation of biomarkers for cancer, network modeling and identification of functional disease modules and epigenetic studies to understand genetic dysregulation. The research is focused on the analysis of data from large-scale experimental studies using techniques such as microarrays, next-generation sequencing and mass spectrometry.
Our main focus is to
develop new algorithms for the analysis and integration of large-scale datasets from transcriptomic, proteomics, genomics, and signaling pathways and networks.
apply machine learning and other advanced computational techniques to analyse large-scale biological data sets.
discover and statistically evaluate molecular biomarkers for diagnosis, prognosis and classification of various diseases.
apply bioinformatic methods to discover and evaluate biomarkers for different applications, such as stem cell differentiation, toxicity testing, disease modeling and cancer development.
Education connected to the research
At the University we have a 1-year masters program in bioinformatics, which provides students with a broad specialist competence in the area. The program also aims to develop the students' ability to solve problems related to biology, to plan and carry out analyses on molecular and biomedical data, and to collect, process and critically judge results from such data.
There is a pronounced focus on computer science and statistics in the program, with courses in programming as well as the statistical language R, and traditional lectures are mixed with computer laboratory work.
A Selection of Our Projects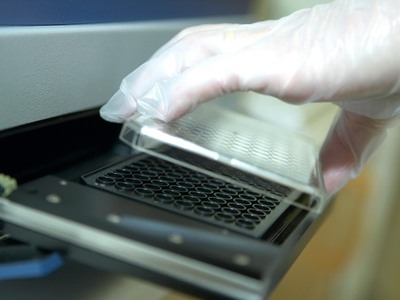 BIO-AID - Biomedical AI-driven data analytics
CardioTrophy - for reduced morbidity and mortality in cardiovascular diseases
Transplant Tissue Engineering
Human stem cell based in vitro model of the blood brain barrier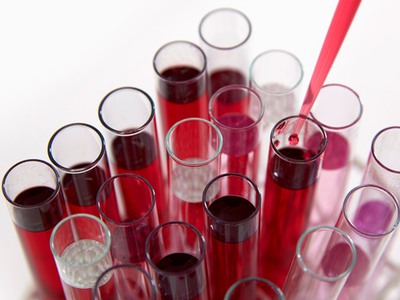 AlgorOmics - new algorithms for biomarker identification
Members of Research Group