Translational Medicine TRIM
Translational Medicine TRIM
The Translational Medicine group conducts research on a biomedical basis, with biomedical solutions to clinical issues. We perform analyzes from cell-level to the whole human level, to achieve the goal of preventing or cure disease. Many different digital tools are used as important components for generating and analyzing biomedical data, e.g. large-scale genetic data (NGS).
Current research include topics such as the functional significance of gene mutations that are important for muscle function, genetic alterations and cell signaling in cancer and sleep apnea, as well as molecular characterization of biobank material. The link between male sex hormone surplus and the development of reproductive disorders, obesity and type 2 diabetes in women. How nutrition affects disease, how our experience of touch can be explained by our genes, and whether animals can contribute to the health of older people.
We use patient material, cell culture, mouse and/or fruit fly as experimental models, in addition, many different digital databases are used, as well as digital tools for analyzing these and self-produced data. Digitization of molecular and clinical data is planned to create new digital tools, which can be used for prognosis calculation and/or support for the choice of treatment of a disease.
The research group is a research environment for several projects, led by different researchers, details of each project can be found under each project link.
A Selection of Our Projects
Obesity and androgen excess in women – adiponectin as a new treatment option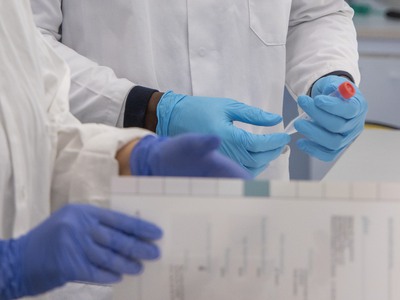 Genes as targets for cancer treatment
NOX, ROS and metabolism in Pancreatic Ductal Adenocarcinoma