Mikael Berndtsson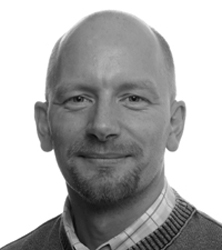 Senior Lecturer in Computer Science
School of Informatics
Room PA410F
Courses
Business Intelligence (Master)
Business Intelligence - current trends (BSc)
Business Intelligence - data-driven organisations (BSc)
Business Intelligence - overview (BSc)
Introduction to Business Intelligence (BSc)
CV
Research
My research
Publications
Projects
Research interest includes business intelligence and analytics. In particular, data-driven organisations.
Associate editor of International Journal of Business Intelligence Research (IJBIR).
2023
2022
2020
2019
2018
2017
2015
2014
2009
2008
2007
2006
2005
2004
2003
2002
2000
1999
1998
1997
1996
1995
1994
1992
Finished projects
BISON: Better decisions through Big Data
Big data has gained much interesting in recent years due to the rapid expansion of the massive amount of data that is available for solving different types of tasks within many different application domains. However, today's big data is still on a fairly low level of abstraction when it comes to complex decision support tasks, subject to e.g. high dimensionality and significant portions of uncertainty regarding which patterns to look for in the data.
October 2015 - September 2019
Informatics