SSRG researchers attended and contributed to FOSDEM 2016 (https://archive.fosdem.org/2016/) in Brussels on 30-31 January. Research results on educational lock-in were presented and discussed. Further, SSRG researchers attended several sessions and networked with representatives for open source projects and communities. FOSDEM is an international event for free and open source software projects and their associated communities, which involves more than 5000 attendees and all major open source related initiatives.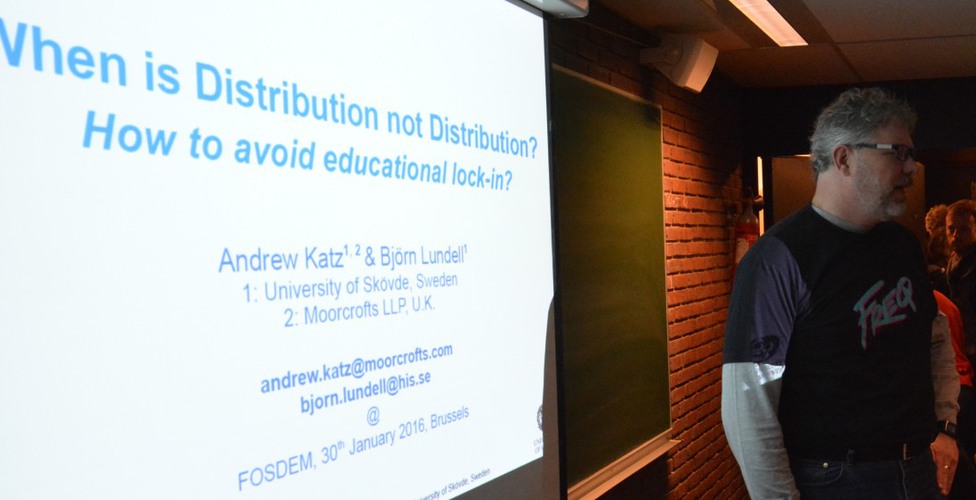 One of the session chairs (Tom Marble) introduces the presentation of research results from SSRG (for details and a video recording, see https://archive.fosdem.org/2016/schedule/event/triggering_copyleft/)
SSRG researchers about to enter the traditional "FOSDEM-flight" together with dozens of other Swedish FOSDEM participants.