Following a presentation by the minister (see photo below), the researchers: Björn Lundell, Jonas Gamalielsson, and Stefan Tengblad engaged in discussions concerning challenges and results identified in the study. For further details and reference to the study, see:
http://www.konkurrensverket.se/nyheter/problem-med-slutna-standarder-vid-it-upphandlingar/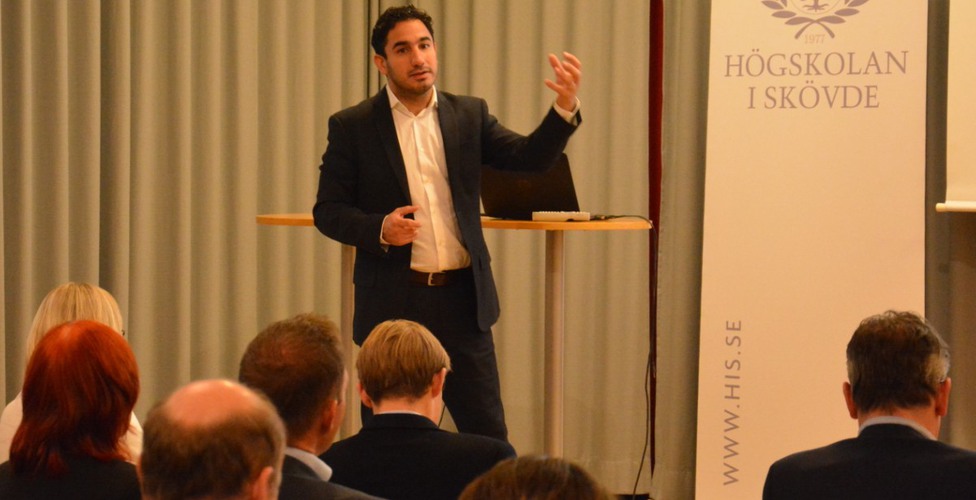 The Swedish minister, Ardalan Shekarabi, during his presentation.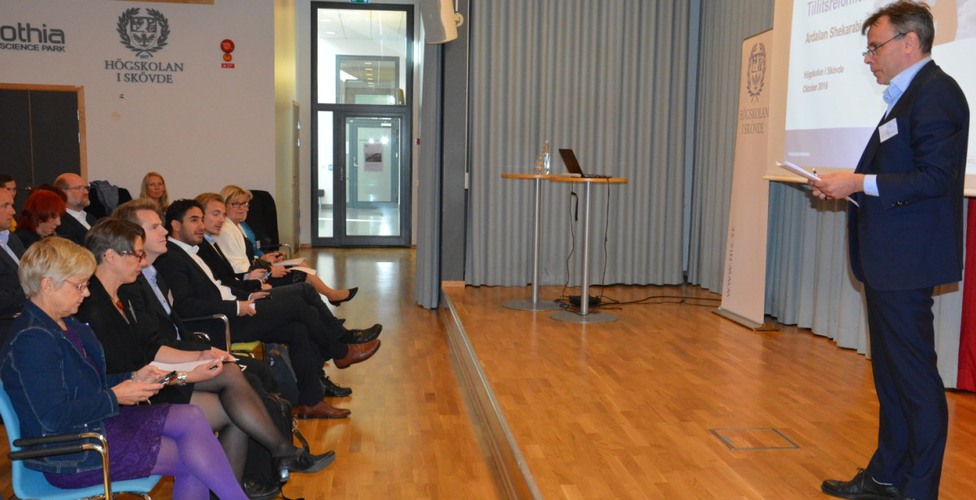 LIM-IT researcher Stefan Tenglad is opening a seminar with Ardalan Shekarabi, organised at the University of Skövde on 3 October 2016.