The second LIM-IT workshop was organised in Portalen at the University of Skövde on 10 May 2017. An open seminar was organised as part of the workshop which featured Andrew Katz, an internationally recognised expert on legal and licensing issues related to open source software and IT standards. The seminar addressed a range of aspects concerning licensing and covered openness in the supply chain.
For presentation details and bio, see https://www.his.se/en/Research/informatics/Software-Systems-Research-Group/Article20170510A/.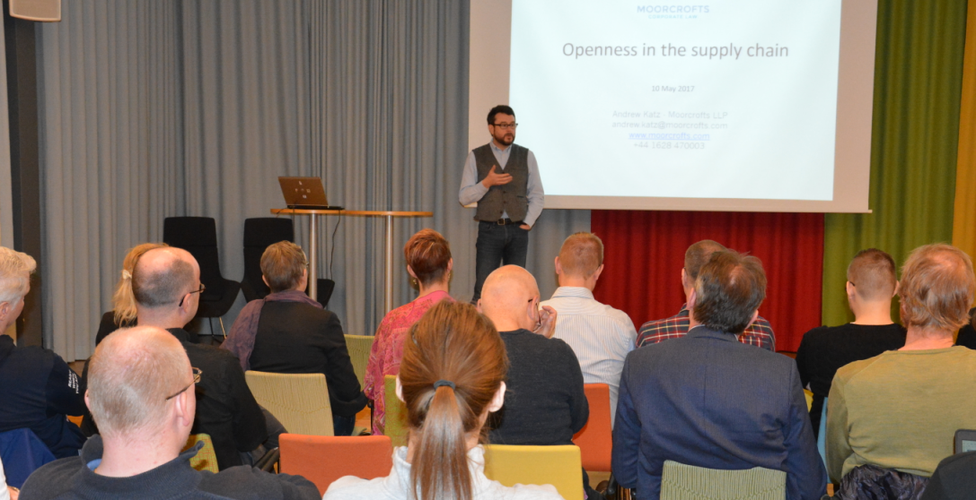 Andrew Katz during his presentation.