Experiences and research results with a focus on lock-in were discussed during the seminar "Hållbara och ohållbara IT-system: Hur kan svenska myndigheter behålla kontrollen över sin data?" on 6 July 2018 at Västsvenska arenan in Almedalen (http://program.almedalsveckan.info/event/user-view/50095). Besides a researcher (from Software Systems Research Group) the panel discussion involved leading experts with extensive experiences from practice and policy in the public sector.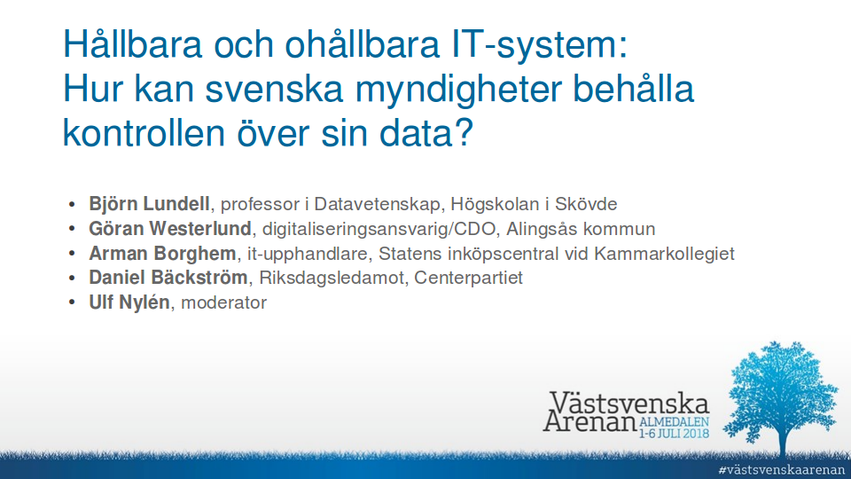 A list of panel participants contributing to the seminar.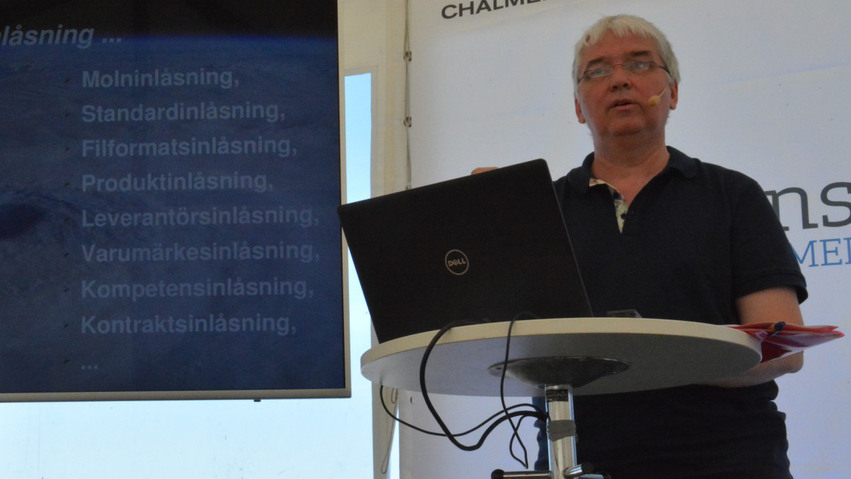 The researcher (Björn Lundell) during the introductory presentation.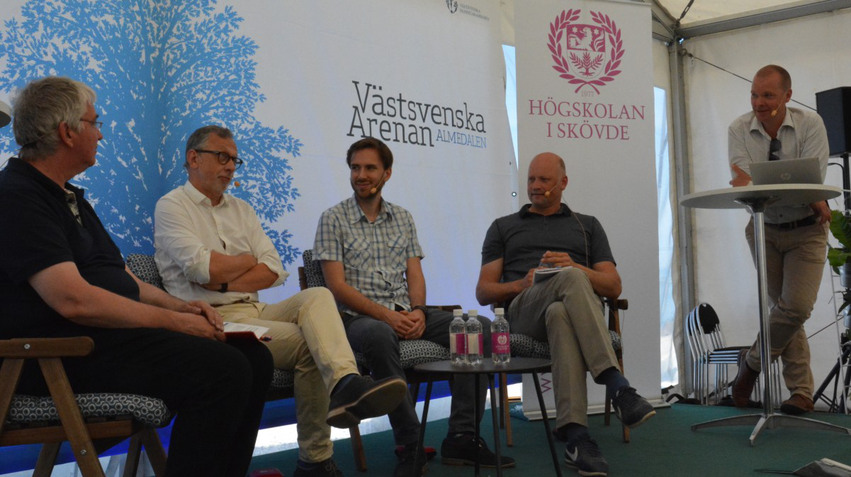 Discussions amongst participants during the panel discussion at the seminar.
For more information
http://his.se/Nyheter-och-kalender/Nyhetslista/Alla-nyheter/Vi_far_inte_glomma_bort/

http://www.mynewsdesk.com/se/his/pressreleases/pressinbjudan-saa-ska-svenska-myndigheter-behaalla-kontrollen-oever-sin-data-2561032

https://his.se/Nyheter-och-kalender/Nyhetslista/Alla-nyheter/Sa-ska-svenska-myndigheter-behalla-kontrollen-over-sin-data/

http://his.se/om-oss/Aktiviteter/Almedalen-2018/Hur-kan-svenska-myndigheter-behalla-kontrollen-over-sin-data/