Date: Tuesday 21 May 2019 (09:15-12:00)
Venue: E108 (in the E-building, ground floor), University of Skövde
Registration: The number of seats is limited. Registration in advance is required. Please register for this event by sending an email with subject "LIM-IT: Open Seminar" containing your name and affiliation to this email address by latest 16 May.
Agenda
09:15-10:00: Walk-in networking and LIM-IT exhibition (informal networking and gathering)

10:00-10:15: Welcome and introduction to the LIM-IT project (Björn Lundell)

10:15-11:15: Presentation by Ralph Mueller: "Open Source is feeding the World"

11:15-12:00: Q&A related to the presentation by Ralph Mueller, followed by LIM-IT exhibition and networking
Abstract for presentation by Ralph Mueller:
It started at the end of the last millennium. Everybody knew that software was important for banks, insurance companies and the likes. But for other industries like automotive, public transport or 'production' software was just a side note. Then in the early days of the new millennium I noticed more and more references to the importance of software in these domains. Somebody said that 90% of the new functions in the car were due to software.

And then software was getting into more people's brains. And then in 2011, Marc Andreessen made the famous quote, stating that "Software is eating the world". Old industries were challenged by competitors building new business models around modern software. Examples include booking.com, Uber, Tesla Motors and many more.

Meanwhile, the value of software declined sharply. Software was a means of empowering new businesses and business models. Smart organizations were relying on the use of free and open source software (FOSS). Even smarter organizations were creating FOSS either by themselves or sharing the effort with others. Only the absolute necessary and the most competitive parts of a systems were proprietary. Open standards and FOSS allowed to connect and combine systems more reliably, enabling faster development of new functions. New technologies like Cloud Computing, IoT, Deep Learning and Containerization are driving the digitalization of the world.

This is a very challenging new world for many companies and organizations. While technology is progressing faster and faster, engineers and practitioners become scarce resources. According to the German Bitkom (2018), Germany needs an additional 82'000 IT experts. And time-to-market and cost has become a scary factor as well.

At the Eclipse Foundation, we have over the past 15 years developed and improved a model for industry collaboration in the open. Organizations and individuals have learned since 2004 how to collaborate on FOSS projects and produce high quality open source code. Starting in 2012 we have worked with different industry leaders in IoT, Automotive, Aerospace and others to create repeatable and adaptable governance models and processes for very focused and transparent collaboration efforts. Other open source organizations like the Linux Foundation have followed and started similar activities. We believe about 80% of all the software needed can be developed collaboratively and shared. While this model is not a silver bullet, we believe that it might help to bring modern stacks at lower cost, to allow faster deployment and enable our ecosystem to compete with bigger and more advanced industry players.

In my talk, we will investigate a little more where we come from and look into the details of this model of open industry collaboration in open source.
Bio
Ralph Müller is currently the Managing Director of the Eclipse Foundation Europe GmbH, a wholly owned subsidiary of the Eclipse Foundation Inc., responsible for supporting the Eclipse open-source community and commercial ecosystem in Europe. With over 260 corporate members worldwide and over 300 projects with more than 1200 developers, Eclipse is one of the world's most successful open source communities. Its projects are focused on building an open development platform comprised of extensible frameworks, tools and runtimes for building, deploying and managing software across the lifecycle. A large, vibrant ecosystem of major technology vendors, innovative start-ups, universities and research institutions and individuals extend, complement and support the Eclipse Platform.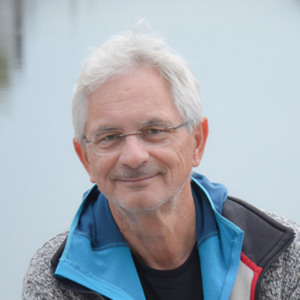 Prior to joining Eclipse in 2005, Ralph Müller has worked for Vector Informatik, IBM , Object Technology International and Siemens-Nixdorf.

Ralph Müller has earned a degree as a Diplom-Informatiker from the Technical University of Darmstadt, Germany. He lives in Zwingenberg(Hessen), Germany.
Contact
Björn Lundell (bjorn.lundell [at] his.se), University of Skövde

Further information about the LIM-IT project can be found here.