Experiences and research results with a focus on Government agencies' disposal of their own information and implications of lock-in were discussed during the seminar "Har staten rådighet över sin egen information?" on 4 July 2019 at Västsvenska arenan in Almedalen (http://program.almedalsveckan.info/event/user-view/56919). Besides a researcher (from Software Systems Research Group) the panel discussion involved leading experts with extensive experiences from practice and policy in the public sector.
Read more about the event here (in Swedish): https://www.his.se/nyheter/2019/juli/hallbarhet-ar-hett-men-ar-det-en-hallbar-digitalisering-vi-star-infor/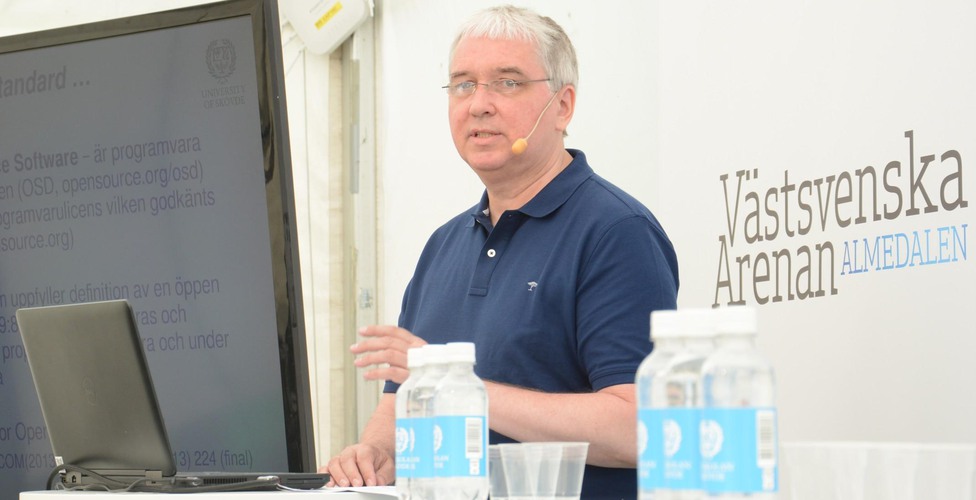 The researcher (Björn Lundell) during the introductory presentation.
Discussions amongst participants during the seminar.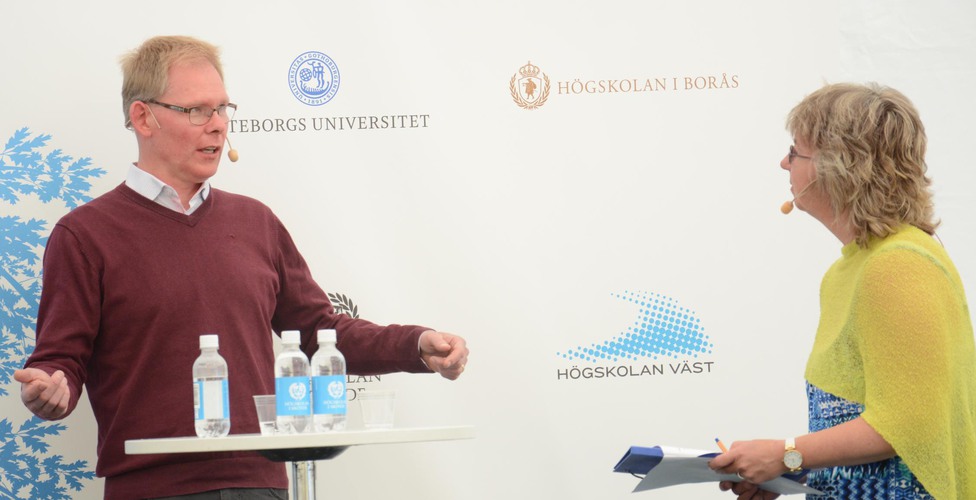 A participant and the moderator during a discussion at the seminar.