The third day of OpenSym 2019 (https://opensym.org/os2019/) featured a keynote address by Andrew Katz with the title "Designing a licence for open collaboration: insights from development and use of the CERN Open Hardware Licence". For details, see https://opensym.org/os2019/keynotes/#AndrewKatz.
Slides from this keynote: Andrew Katz - Keynote.pdf (1,9 MB).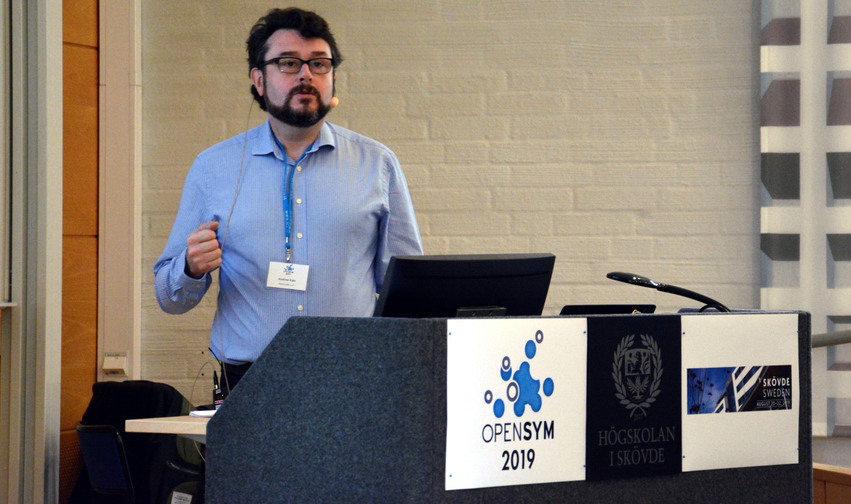 Andrew Katz during his keynote address.
Andrew Katz and audience during the keynote address.