Ainhoa Goienetxea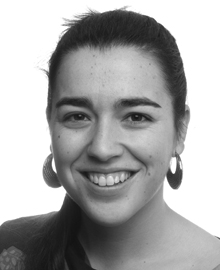 Senior Lecturer in Production Engineering
School of Engineering Science
Room PA210C
Research interest
My research interest is mainly but not limited to the following fields: process improvement, innovation, decision support, Lean, Discrete Event Simulation (DES) and Multi-Objective Optimization for healthcare and manufacturing systems.
Research projects
I am/have been involved in the following research projects:
2018-2019 God och nära vård en primärvårdsreform
2017-2018 Produktion av nästa generations drivlinor i Sverige (Production of next generation drivlines in Sweden). More info.
2012-2016 SimMOLN: Simulation-based Multi-objective Optimization for Lean production and logistic Networks.
2011-2015 Emergency Department and Operation Theatres Modelling and Optimization.
2012-2016 EASY: Energy-Aware Feeding Systems. More info.
2009-2011 LLA: Lean Learning Academy.
Courses
I am/have been involved as lecturer and/or course responsible in the following courses:
2019 Possibilities and benefits of simulation for decision support, 4hp, VP724A
2019 Sustainable development and innovation, 6hp, VP715A
2011-2012 Methods Engineering, 7,5hp, AU512G
2012 Manufacturing and production technology, 7,5hp, AU116G
I am/have been the examiner of the following courses:
2019 Engineering project II, 9hp, PR309G
2019 Industrial project management for automation engineering, 7.5hp, PR301G
2019 Production and flow simulation for technicians, 6hp, PR016G
2019 Production and logistic simulation I, 3hp, PR311G
Additionally, I have supervised several final year projects in bachelor and master programmes.
Other responsibilities
2015 and 2017 Member of the Steering committee for research education
2015-2017 Member of the Ph.D. student council
2011-2016 Coordination of Erasmus and Erasmus Mundus engineering students coming from spanish-speaking countries.
2011-2016 Coordination of the relationship with Spanish universities within the engineering field.
Research
Publications
Projects
2022
2021
2020
2019
2018
2017
2016
2015
2014
2012
2011
2009