Beatrice Alenljung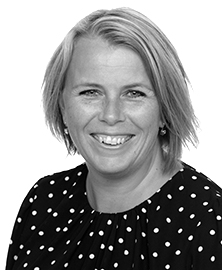 Senior Lecturer in Informatics
School of Informatics
Room PA520L
Beatrice Alenljung is a Docent and Senior Lecturer in Informatics at University of Skövde, Sweden, where she is a member of the Interaction Lab. Beatrice's teaching is primarily in the study programme User Experience Design. The main thread in her research is the human-centred perspective in the field of informatics, in particular digital artefacts in use. Her research interests are user experience design, human-computer interaction, human-robot interaction, simulation-based training, decision support systems, and requirements engineering.
Research
Publications
Projects
2023
2022
2021
2020
2018
2017
2015
2012
2008
2006
2005
2004
Ongoing projects
Finished projects
Virtual Simulation for Training of the Rescue Services
Rescue services have to maintain their knowledge and skills on an ongoing basis through training and examination. Training is today primarily done in instructor-led exercises on training fields. Rescue services can train a greater variety and complexity of events with virtual simulation, while fire fighters can participate from their own station without having to travel. More skills can be developed more flexibly with virtual simulation: mass-training can be realized by training more often in shorter sessions. The research project focuses on how instructors should act to use virtual simulation successfully.
July 2019 - December 2022
Informatics
Interaction between humans and autonomous systems
AIR investigates action and intention recognition in human interaction with autonomous systems (or AIR, for short). More specifically, the focus is on the interaction of humans and autonomous systems that move in shared physical spaces.
April 2015 - March 2019
Informatics