Oscar Danielsson defends his thesis "Augmented Reality Smart Glasses as Assembly Operator Support – a Framework for Enabling Industrial Integration".
The dissertation is held at ASSAR Industrial Innovation Arena, and is also live streamed on Zoom.
Join the live stream https://his-se.zoom.us/s/62342938380
Abstract
The manufacturing industry sees vast improvements in productivity and flexibility as the fourth industrial revolution continues to unfold. But despite im-proved computation and automation capacity, there is still a role for operators to play in Industry 4.0, mirrored in the concept of Operator 4.0. Improved productivity and a more competitive global market have contributed to increasing manufacturing complexity and cognitive demands put on operators. A technology that can support operators in this new manufacturing landscape is augmented reality (AR), specifically the head-worn version in the form of AR smart glasses (ARSG). With ARSG, operators can receive information interactively, in real-time, overlaid in their natural environment, and hands-free. ARSG is an emerging technology that is becoming more mature, and there are early examples of them being used within the manufacturing industry; but ARSG are not yet widely spread.
Due to ARSG being an emerging technology, there is still uncertainty in how ARSG can be integrated like other production equipment in assembly lines. When current literature was analyzed, it was found that there is a need for more knowledge related in particular to the manufacturing engineering perspective of integrating ARSG practically on the industrial shop floor long term. This thesis therefore aims to create a framework that supports the industry in strategic and practical decisions in integrating ARSG in production as an assembly operator support tool. The framework is designed to guide industrial decision makers in evaluating the suitability of ARSG as support in an assembly station, and to further give specific recommendations and motivations for actions to take. It has two main perspectives, the operators using the ARSG and the manufacturing engineers doing the integration work into the production systems. The framework was iteratively developed using design science combining qualitative and quantitative methods into mixed methods. Three re-search questions were developed and answered as steps towards creating and evaluating the framework.
The results of the thesis show that ARSG integration should be considered in relation to the cost of investment and the efficiency gains. For instance, ARSG requires digitalization of assembly instructions before being feasible. If operators mostly work stationary and have little need for spatial guidance there might be cheaper alternatives to ARSG, such as monitors or pick-by-light, to consider first. The framework has been developed and tested iteratively with industrial experts from different fields and with the initial straw man design based in three literature reviews and previous research.
Opponent
Professor Leo de Vin, Karlstad University
Supervisors
Anna Syberfeldt, Professor, University of Skövde
Magnus Holm, Senior Lecturer, University of Skövde
Lihui Wang, Professor, KTH Royal Institute of Technology
Industrial Supervisor: Rodney Lindgren Brewster, Volvo Car Corporation
Committee
Kerstin Johansen, Professor, Jönköping University
Koteshwar Chirumalla, Senior Lecturer, Mälardalen University
Erik Billing, Associate Professor, University of Skövde
Contact
Research Assistant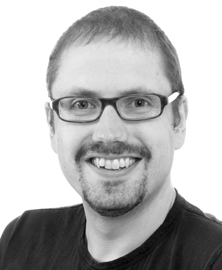 Oscar Danielsson
School of Engineering Science