Iman Morshedzadeh defends his thesis "Managing virtual factory artifacts in extended product lifecycle systems".
The dissertation is held at ASSAR Industrial Innovation Arena, but is also live streamed on Quickchannel. Because of current recommendations it is adviced to join the stream on Quickchannel.
Click on the link to see the dissertation.
Abstract
Reusing previously designed virtual models and the knowledge extracted from running them can reduce time and costs. Since these models are representations of physical artifacts, they have been built based on some criteria, assumptions, and limitations. Being aware of these criteria, assumptions, and limitations, as well as having information regarding things like the purpose of the virtual model, can help a user evaluate the model for reuse in another study. The knowledge gained by generating and using virtual models also offers a significant advantage when making decisions about whether to reuse them and how to reuse them in new studies and experiments. This historical information and knowledge can be derived from the engineering activities performed when creating and using those virtual models.
The research presented in this dissertation deals with the management of virtual factory artifacts, including virtual models, their related data, and historical information and knowledge in product lifecycle management (PLM) platforms. Since PLM systems are developed to manage product- and production-related data, they are suitable for managing virtual models as well, but they are incapable of handling the knowledge generated without appropriate extension. Therefore this research focuses on extending PLM systems so that they can manage historical information related to virtual models, in addition to managing the data and knowledge generated, together with related engineering activities. This management will be based on various requirements, including saving, searching, and retrieving virtual factory artifacts in different projects, studies, and engineering activities. A new information model was developed taking into account four aspects of management, namely: (1) hierarchical structures in PLM systems and manufacturing data; (2) the lifecycle of manufacturing systems; (3) projects, studies, and experiments; and (4) engineering activities, provenance data, and knowledge management.
In addition to managing knowledge extracted from virtual models and their utilization, ontology-based knowledge management for virtual models and engineering activities is also provided to build up an ontology in this domain. Ultimately, the developed information model was implemented in several application studies in the industry. These studies cover different types of virtual models from various levels of manufacturing systems. The applicability of the invented information model in these application studies has confirmed its capability to manage and link virtual factory artifacts in a PLM context.
Opponent
Dag Henrik Bergsjö, Associate Professor, Chalmers Uniersity of Technology
Supervisors
Amos Ng, Professor, University of Skövde
Masood Fathi, Associate Professor, University of Skövde
Kaveh Amouzgar, Senior Lecturer, University of Skövde
Committee
Mirka Kans, Associate Professor, Linnaeus University
Fredrik Elgh, Professor, Jönköping University
Peter Thorvald, Associate Professor, University of Skövde
Contact
PhD Student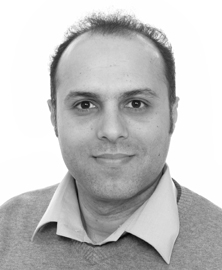 Iman Morshedzadeh
School of Engineering Science