Anna-Sofia Alklind Taylor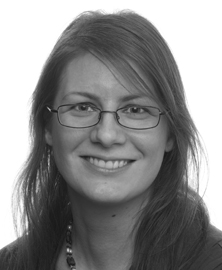 Deputy Head of Division/Senior Lecturer in Computer Science
School of Informatics
Room H105
I have a background in cognitie science and teach user experience design (UXD). My research is, in short, about serious gaming, i.e. using computer games for other purposes than purely entertainment (e.g. training, education, rehabilitation, eSports). Additional academic interests are, among others, affective computing, animal cognition, interface and interaction design.
Current teaching
Affective interaction and emotion (lecturer and examiner)
Bachelor degree project in user experience design (supervisor)
Master degree project in informatics with a specialisation in serious games (supervisor and examiner)
User Experience Design - Research and Development (lecturer and supervisor)
Research
Member of SweCog, Swedish Cognitive Science Society
Member of Interaction Lab, a research group at the University of Skövde
Member of GAME, a research group at the University of Skövde
Part of Sweden Game Arena
Current research projects
Previous research projects
Games as establishment tools

Mobile game for confirmation studies
Pre-study on the spectator experience of e-sports, a project partly funded by Västra Götalandsregionen (VGR).
Games and simulators for military training, a PhD project conducted at the Land Warfare Centre.
Games and simulators for incident commander training, a project funded by the Swedish Civil Contingencies Agency.
Games in stroke rehabilitation, a project in collaboration with

Skaraborg Hospital

.
Degrees
Doctor of Philosophy, Informatics, University of Skövde, Sweden


Licentiate of Science, Information Technology, University of Örebro, Sweden

Master of Science, Psychology, University of Exeter, UK

Bachelor of Science, Cognitive Science, University of Skövde, Sweden
2019
2017
2016
2015
2014
2013
2012
2011
2010
2009