Niklas Torstensson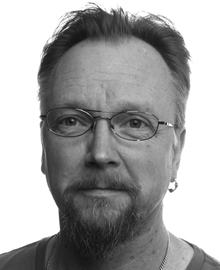 Senior Lecturer in Cognitive Science
School of Informatics
Room PA320M
My Background
I am a cognitive scientist with a background in computational linguistics and in applied linguistics. My research interrests are focused on different aspects of interaction and communication, between humans as well as humans interacting with different kinds of technology. I am a member of GAME Research Group as well as iLab (Interaction Lab).
Current research project
KidCOG: Knowledge Transfer and Sexual Grooming Prevention through Computer Games – Kids, Risk Behaviour and Social Media.
The project is receiving 3 million SEK in funding from the Sten A Olsson Foundation to investigate the sexual grooming process and children's use of social media and the Internet, with the aim of preventing online risk behaviour.
Research
Publications
Projects
2021
2020
2019
2015
2014
2011
2010
2004