Benjamin Ulfenborg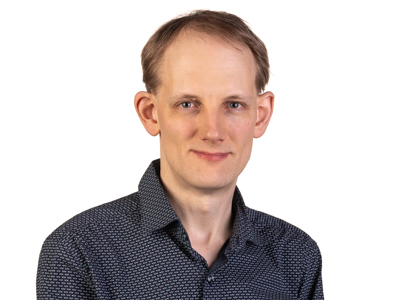 Senior Lecturer in BioInformatics
School of Bioscience
Room G2246
Benjamin Ulfenborg, senior lecturer in bioinformatics. Teaches on basic, advanced and research level, mainly in bioinformatics. Participates in several research projects carried out by the research group TransBiG at the university and in external collaborations.
Research
My research
Publications
Projects
During my post-graduate studies, I developed new bioinformatics algorithms and tools for discovery of biomarkers for endometrial cancer. This research was carried out as a collaboration between the University of Skövde and Örebro University. I obtained my PhD degree in 2016 and started a post doc in the TransBiG research group, where I worked with algorithm development and large-scale data analysis to increase mechanistic understanding of stem cell differentiation, and stem cell-based in vitro models. In 2018 I became associate senior lecturer in bioinformatics and have since then been involved in several research projects, both at the university and externally.
The aims of my research are to develop powerful bioinformatics algorithms and tools for discovery of biomarkers, and to increase understanding of how biological processer are regulated. I have a particular interest in integration of different types of data and in machine learning. Examples of tools I have published are the R-packages Miodin for integration of multi-omics data and MAsC for clustering of large-scale data.
2023
2022
2021
2020
2019
2018
2017
2016
2015
2014
2013
Ongoing projects
Finished projects