Around the world, research is ongoing to develop and deepen knowledge about eHealth services. The Swedish National Guidelines for Asthma and COPD has brought attention to the lack of relevant patient education for persons with COPD. As there is an uneven regional structure regarding COPD care in Sweden, resulting in unequal care for patients, self-care education is highly prioritized in the new National Guidelines.
Research show that value is added when care for patients with COPD is based on interprofessional collaboration and person-centered care. Furthermore, patient education is regarded as a necessity in supporting the patient's decision-making regarding their own health. We presuppose that this approach will likely diminish the need for readmission and an expected future lack of resources calls for feasible alternative solutions. A possible path to more efficient care may be the development of care at home in combination with structured patient education and an eHealth service. For healthcare services to make believable claims of providing person-centered care the patient must be seen as a resource and participant in the development of the eHealth services.
A digital self care education
The COPD-team at the Skaraborg Hospital consists of 14 occupational professions working together with patients to develop a self-care patient education program using a digital platform.
Goals and objectives
The overall objective is to support persons with a chronic illness such as COPD, promote self-management and quality of life despite advanced illness. The goal is to prevent exacerbations in patients with COPD by working proactively, person-centred and interprofessional through a group-based, person-centred self-care education with a digital support (COPDweb).
The aim is to describe how this self-care education with the COPDweb has been developed and how it is experienced from a patient and professional perspective.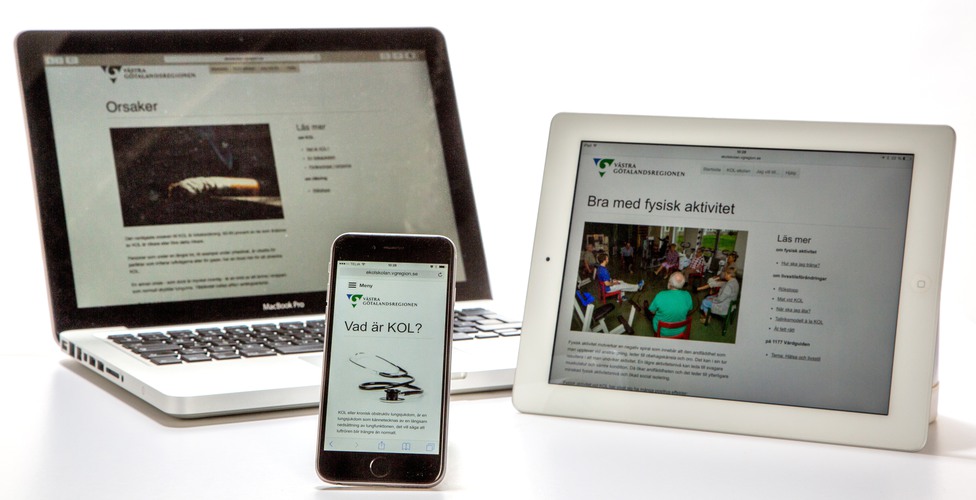 Project Leader
Adjunct Senior Lecturer in Nursing
Anna Kjellsdotter
School of Health Sciences