Presentation @ Seminar, Almedalen, Visby
During a seminar at Almedalen, Visby on 5 July 2018, experiences from two ongoing research projects were discussed. A researcher from Software Systems Research Group (professor Björn Lundell) presented challenges and research results from the on-going research project LIM-IT concerning governance of open source projects. The seminar addressed strategic benefits from organisational involvement with open source projects and discussed insights and experiences with participants in the seminar.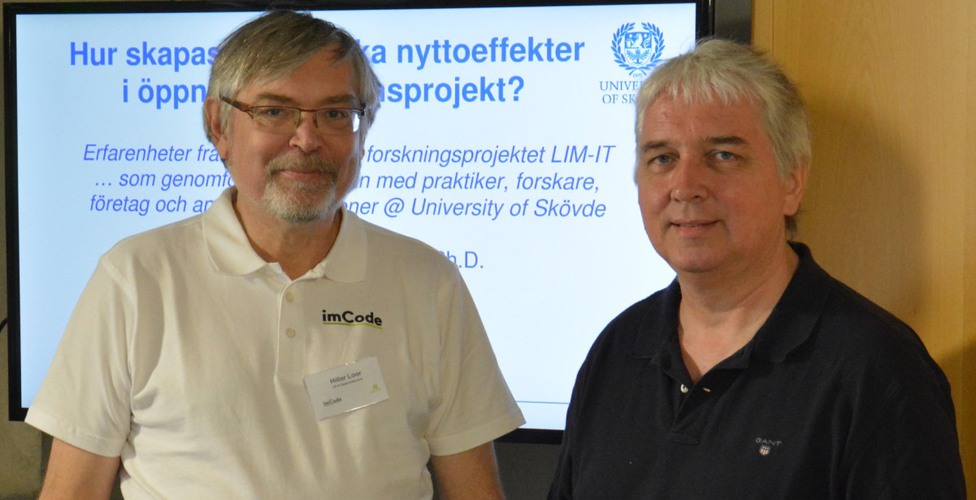 Hillar Loor and Björn Lundell during the seminar.
For details, see http://program.almedalsveckan.info/event/user-view/51680.