During the week, the University of Skövde was visited by 20 students from Howest University in Belgium, which is one of the University's partner universities. The Belgian students, together with students from the Network and System Administration programme at the University of Skövde, have collaborated on a problem. The winning team was Admin Admin.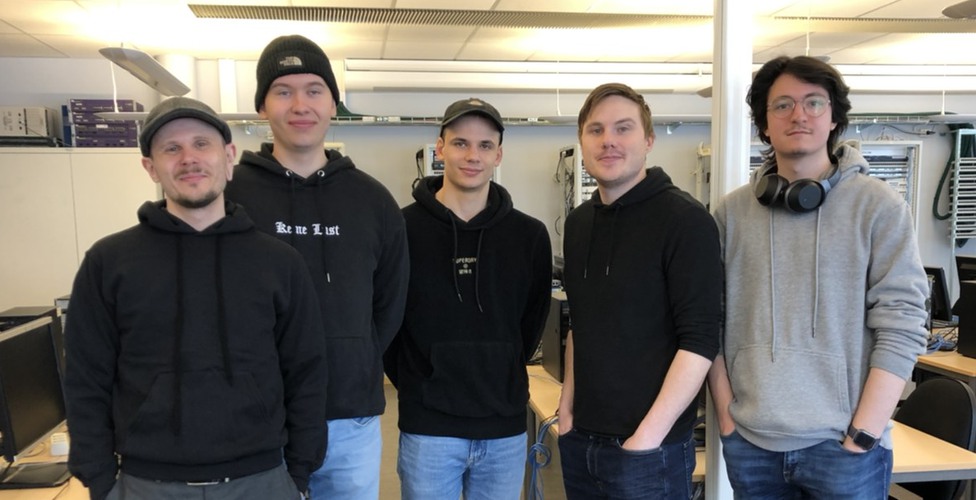 The task was that the students were given a computer system to analyse, in order to find weaknesses in it and fix them. The groups have since tried to hack each other's systems.
The winning team was Admin Admin, whose name is a reference to it being a common (and bad!) login and password in computer systems. Early on, the group realised that all teams had been given the same system to hack, and therefore everyone's passwords were the same.
Did you expect to win?
"No! We were the first to have our system hacked. They completely destroyed our system and we had to set everything up everything from scratch. We lost two points because of that."
"But we are pretty stoked that we won! We had such a bad start, but as we got hacked, everyone got very set on working harder."
What was it like working together across national borders?
"It has been fun! We have a lot of things in common. Those from Belgium have a lot of knowledge about cyber security and those from Sweden know more about systems."
Would you do it again if given the chance?
"Yes absolutely. 100 percent!"