The virtual human is central at DHM2020, Digital Human Modeling Symposium, which is now taking place in Skövde. The virtual human is used, among other things, to evaluate workplaces and products, crash test cars and for entertainment in film.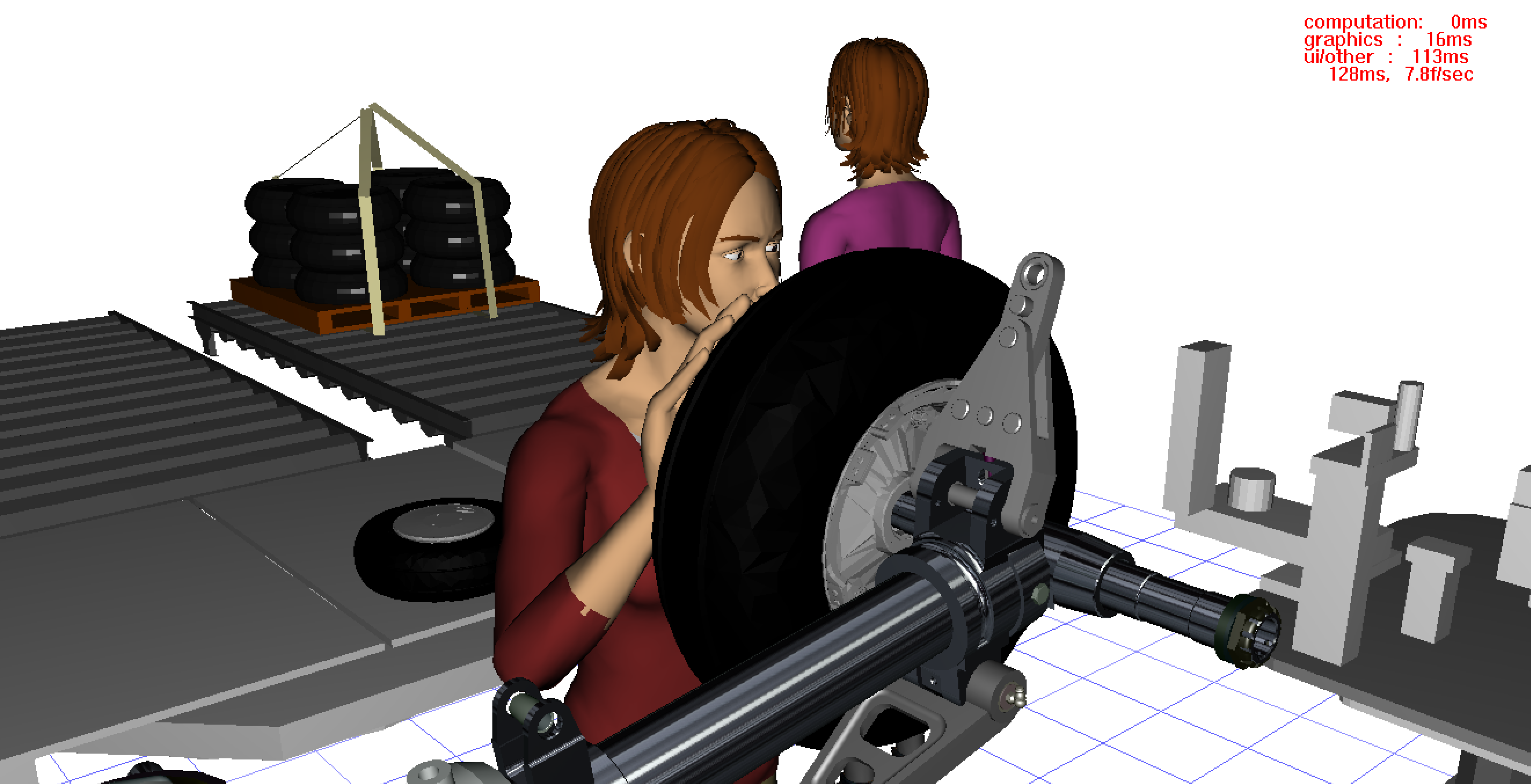 From August 31 to September 2, hundreds of people will participate in the DHM2020 scientific conference. DHM2020 offers an international forum for researchers where they can report on their most recent innovations, summarize what is new in the field, and exchange ideas, results and visions in all areas of digital human modeling research and its applications.
The International Symposium on Digital Human Modeling is one of the world's foremost in the field. This is the first time DHM is arranged in Sweden, and the sixth in total. DHM2020 is organized from ASSAR Innovation Arena in Skövde, but the conference has been digitized, due to covid-19. About 20 participants are on site in Skövde, and 80 participants join on Zoom.
Lars Hanson is a Professor of Product Design Engineering at the University of Skövde, and he is the one who initiated the event in Skövde. Together with Professor Dan Högberg, Doctor Erik Brolin, Pernilla Klingspor and Amila Domi as well as research colleagues, he has planned and prepared so that it is now possible to arrange the conference.
Describe the Digital Human Modeling Symposium?
– It is an annual conference for researchers and others who, in different ways, use digital human modeling. The DHM symposium has traditionally focused on simulating people who evaluate products and production systems from an ergonomic perspective. People in other disciplines are simulated as well. Here in Skövde we have, for example, the gaming industry, where much is simulated and visualized. In an attempt to bridge applications, our "key note speakers" are researchers in ergonomic design, simulated crash tests and film. The participants will not meet, as we originally planned for, but they will at least gather at the same conference. A seed has been sown for future collaborations.
Who participates in DHM2020?
– It is mostly researchers and those who develop different tools, but some users. Users usually talk about how they apply simulations in their everyday lives and pinpoint ways it can improve. The software developers present, together with the client, "this is how we have used DHM", and the researchers talk about their results and what they hope to improve. Geographically, we cover the world map quite well, with participants from Japan, the USA and Australia, among others. And of course many from Europe.
What does it mean for Sweden that DHM is arranged here?
– It is a recognition for Sweden and the University of Skövde to get to arrange the symposium. It gives visibility and goodwill, and everyone's eyes are on us – the years before, now during, and also the years after the conference. Sweden is in the top tier in the world within DHM. We are not the best, but we are in the front row. We have a clear niche that is missing in the rest of the world: we have a close collaboration with the industry where we apply our research. Others – Americans as well as Japanese and Europeans – may make bolder algorithms, but in Sweden, we can show the usage of our research. All Volvo companies are good examples of that. We will not win a Nobel Prize for doing what the industry wants, but Swedish research is unique. It was not obvious from the beginning that the event would end up I Skövde, but with the unique research depth that exists here, the choice still came naturally.
The University of Skövde hosts the symposium, together with Fraunhofer Chalmers Center. The symposium is organized in collaboration with the International Ergonomics Association's Technical Committee on Digital Human Modeling and Simulation.
The symposium is held at ASSAR Innovation Arena in Skövde.
Read more at DHM2020
Contact
Lars Hanson
Professor of Product Design Engineering
lars.hanson@his.se 0500-448583
Dan Högberg
Professor of Product Design Engineering
dan.hogberg@his.se 0500-448549