For the first time, Sweden Game Conference was held both on-site at Arena Skövde and online on October 14-15. More than 600 participants visited the conference on-site and 200 participated online.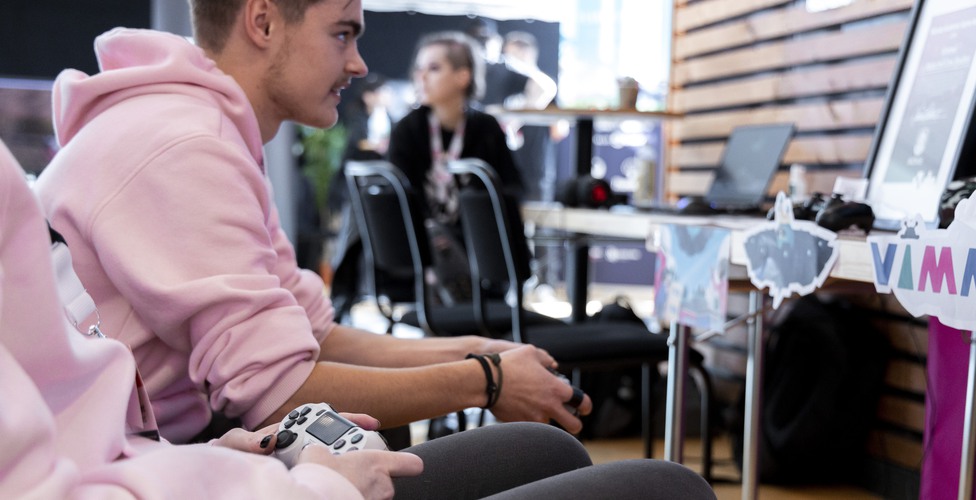 Sweden Game Conference was once again a hit. The conference began with a business day with with recruitement sessions, pitching and networking opportunities and was followed by a Game Dev Day with talks, panels and workshops focused on game development. Speakers included Lisa Kolfjord and Robin Eyre from Iron Gate Studio and Rami Ismail, industry ambassador.
During the conference, the participants could also visit the on-site expo at Arena Skövde and the digital expo online, where startups and developers showcased their project to visitors.
"Given the short time we had to adapt to changed Covid-19 restrictions, the conference really was a success and the number of attendees on-site also showed the need for our community to meet and network which they did as never before", says Magnus Ling, Project Manager at Sweden Game Arena.
New record for DONNA DAY
In conjunction with Sweden Game Conference, the DONNA network organised DONNA DAY for the fifth year in a row for female and non-binary game development students and professionals in the games industry.
DONNA received more than 120 applications which resulted in 80 game development students and 20 mentors that, during this year's DONNA DAY, focused on gender equality in the industry and challenges that awaits students as they enter the job market.
"The high interest among both students and companies to join and be part of DONNA DAY makes it clear that safe spaces and events for female and non-binary game developers are needed, especially in the light of what has been reported lately in the news about sexual harassments and discrimination of women in the games industry, even though these problems aren't new. DONNA will keep working for a gender inclusive game industry for as long as we need to", says Jenny Brusk, founder of DONNA and Innovation Manager and Business Coach at Science Park Skövde.
Great partners
Sweden Game Conference had great support from partners, such as Tencent Games.
"Having great partners and financiers is an important part of the conference. I hope having the worlds largest game company, Tencent Games, as main partner sends a positive signal in the industry of the importance of Sweden Game Conference", says Magnus Ling.