Europe's leading conference for future and professional game developers and startups, Sweden Game Conference, is back on October 14-15 – both online and in Arena Skövde. This year's theme is "Crossing Borders: Moving Forward Together". In addition, Skövde Municipality's SAGA Prize will be awarded to a group of game students from the University of Skövde.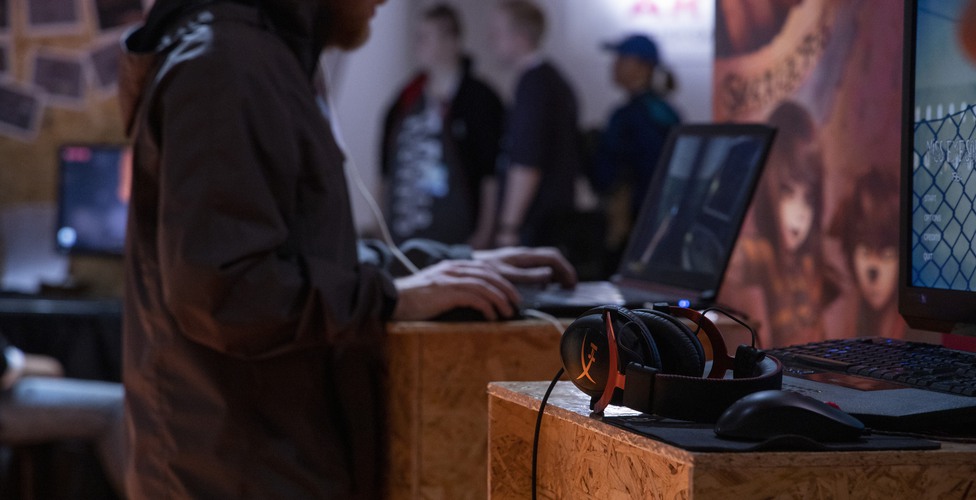 Last year, Sweden Game Conference was held digitally. The new format worked well, and last year's event had visitors from over 50 countries, almost a doubling compared to the previous year. But a large part of the conference's purpose is to let the participants learn new things and make connections, something that is more difficult to do digitally.
"We are extremely happy that we can hold Sweden Game Conference as usual again. Getting to meet and talk to other game developers is a good springboard for students who will soon be entering the industry. For professional game developers, it is also a fantastic arena for exchanging knowledge and ideas. But we have chosen to also arrange it digitally, so it can be accessible to those who do not have the opportunity to go to Skövde," says Magnus Ling, Project Manager at Sweden Game Arena.
Two days with different focus
This year, the conference is concentrated on two days. Thursday 14 October is aimed at companies and professionals in the games industry. During the day, a recruitment session, panels and talks will be held. There will also be an opportunity to pitch game ideas to investors. The organisation Dataspelsbranschen is co-organiser.
On Friday, the focus will instead be on future game developers and students. There will be workshops and panels and there will be an opportunity to meet the people behind the startup program at Science Park Skövde.
SAGA award and two expos
On Thursday evening, the SAGA prize (Skövde Academic Game Award) will be awarded. SAGA is awarded by Skövde municipality to encourage young game development talents at the University of Skövde, and draw attention to game development as part of Skövde's identity. The nominated games are To Hel and Back, Rise From the Ashes and Vimmel. The winners receive a scholarship of SEK 20,000.
Sweden Game Conference will also have an expo on site in Arena Skövde and a digital expo where startups and developers can show their project to thousands of visitors. Last year, the digital expo was visited by over 2,300 people. All SAGA-nominated games can be test played during both the physical and the digital expo.