The European Union is investing nearly 2,8 million Euros in a research project on the Chinese Mitten crab, a species that does not belong in European seas and rivers. Sonja Leidenberger, Senior Lecturer in Bioscience at the University of Skövde, participates in the five-year project CLANCY, together with researchers from Belgium, Germany and France.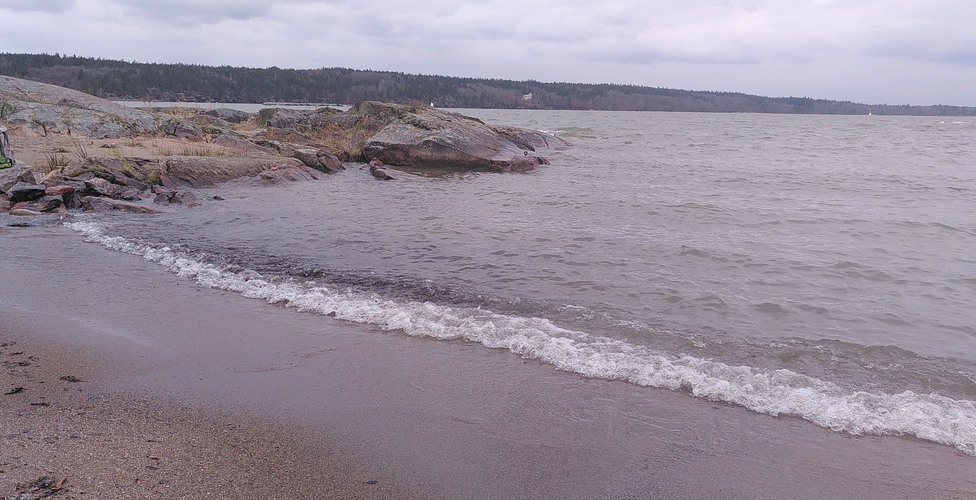 The invasive Chinese Mitten crab is found in various parts of Europe and is spread to new areas through ships' ballast water. In Lake Vänern, the largest lake in the European Union and the third-largest lake in Europe, a number of specimens of the species have been found. But in Belgium, Germany and France there have been large established populations for many years. INTERREG North Sea has now granted nearly 2.8 million Euros (approximately 31 million SEK) to the project CLANCY - Improve Habitat Quality and Climate-Adaptivity of Freshwater Ecosystems through Management of Alien Invasive Aquatic Invertebrates. The project will last until 2028 and involves a comprehensive inventory, setting up a database, mapping genetic origins and cooperation between countries' environmental administrations.
Sonja Leidenberger is the only Swedish researcher participating.
"It feels very good that we can work together with this. We can learn a lot from each other and hopefully we don't have to end up in situations with mass occurrence of Chinese Mitten crab in Swedish waters," she says.
Important to continue the work
For researcher Sonja Leidenberger, it will be a continuation of a previous Swedish project on invasive species. Two years ago, on behalf of two County Administrative Boards in Sweden and together with Lake Vänern Water Protection Association (Vänerns Vattenvårdsförbund), she did a study on the situation with invasive species in Lake Vänern.
"In my project report, I emphasised the importance of continued monitoring over the next five years. Climate changes also mean that in the future we can expect to find more invasive species in both coastal and inland waters," she says.
The Belgium Environmental Authority manage the project and was looking for additional partners when someone told them about the Swedish researcher Sonja Leidenberger at the University of Skövde.
"It was really a coincidence, says Sonja Leidenberger and states that the important work of mapping the Chinese Mitten crab can now continue. We all agree that something needs to be done about the population of the Chinese Mitten crab and we know that once a population is established it increases rapidly."