On Monday, 21 August, the international students who are now starting their studies at the University of Skövde will gather on campus. At the start of the introduction, 200 new international students, who are in Skövde to study an exchange semester or an entire programme, are welcomed.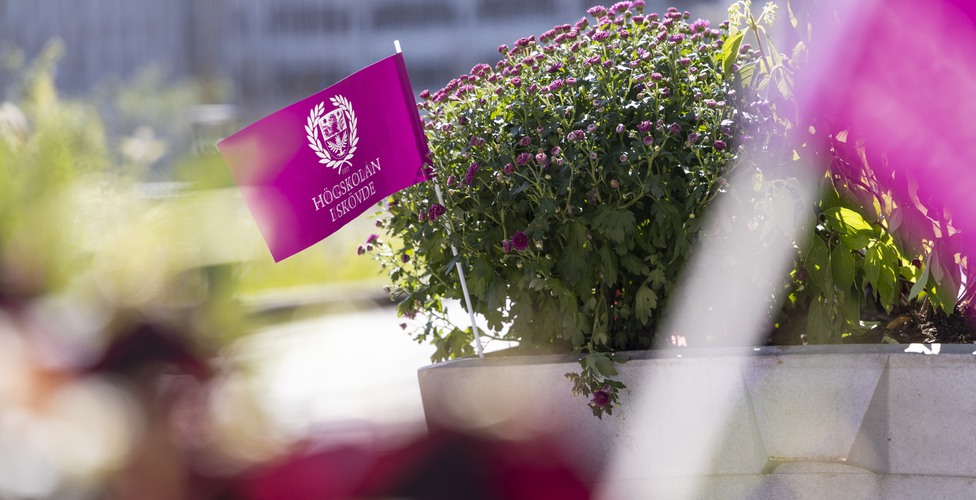 For the autumn semester 2023, roughly 300 international students have been admitted to the University of Skövde. Around 200 of them are expected to come to Monday's induction on campus. The students come from large parts of the world, including Canada, Gambia, South Korea and Egypt. A large number also come from various countries in Europe.
The introduction for the international students is held a little earlier than for the Swedish students. The idea is that they will have time to familiarise themselves with the campus and learn how it works at the University of Skövde, before the semester starts.
"Now I look forward to welcoming everyone. The students are so excited and it feels great to coordinate this big event. It's really cool to gather students from all corners of the world," says Erika Eriksson Hjelm, International Coordinator at the University, and responsible for the international introduction.
About 30 buddies support
During Monday's welcome ceremony, the students will be greeted by the University's Deputy Vice-Chancellor for Internationalisation, the University's International Office, Student City Coordinator and the Student Union in Skövde. Then they are invited to lunch followed by a campus tour. To make it easier during the first period, there are around 30 buddies to support the international students.
Later in the week there will be a bus tour around Skövde and various functions at the University will introduce themselves and the type of support they offer.
"The students should feel at home, welcome, and comfortable, both in Skövde and in Sweden," says Erika Eriksson Hjelm.