The University of Skövde's research reaches out into the world, and has an impact. This is shown by the Swedish Research Council's Research Barometer for 2021. According to the Research Barometer, the University has one of the highest citation impacts of all Sweden's educational institutions. The University has also increased its citation impact more than any other Swedish university during the last ten years.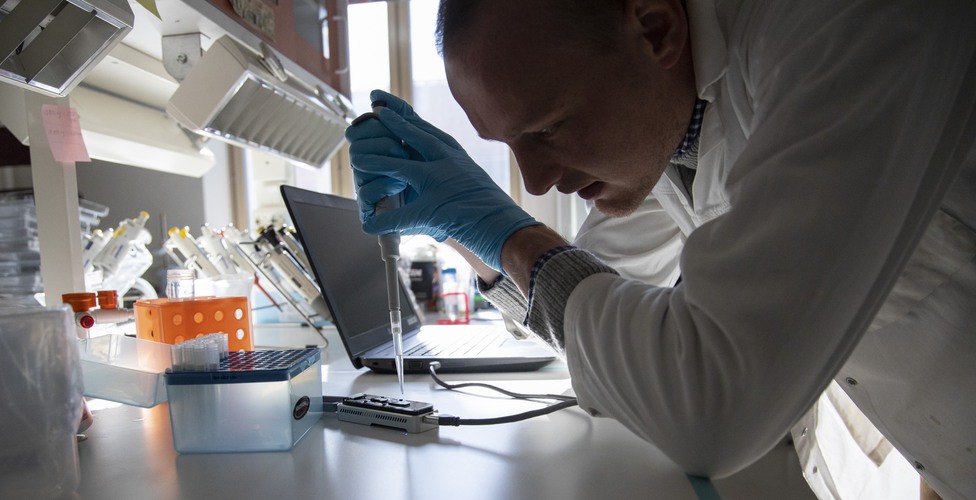 "The Research Barometer shows the results of ten years of hard work," says Vice-Chancellor Lars Niklasson. "This success has not come easily, and nor was it achieved by chance. Rather, it is the result of our researchers' persistency and continuous dialogue with our research funders and collaboration partners."
Two key factors
Niklasson highlights two factors that have been key to the University's success. The first is the University's ten years of cooperation with the KK Foundation. This has made it possible to build up an internal quality system in which many research funding applications are reviewed before they are even submitted to financial backers. It also contributes towards better research projects. The second factor is that the University has become better at transferring the findings from its applied research to prestigious scientific journals.
The importance of internal work
In its Research Barometer, the Swedish Research Council points out that the University of Skövde's publication volume is smaller than that of Sweden's larger seats of learning. The University's results within the Research Barometer are therefore slightly less conclusive. However, Lars does not believe that the University's excellent results are a coincidence.
"I believe that these sterling results are due to long-term internal work within all five of our research environments," he explains. "In view of how little research funding we receive from the state compared with the bigger educational institutions, our research attracts a great deal of attention. Every krona that the University of Skövde receives from the Government and other financial backers is invested wisely."
Citation impact
Citation impact is a way of measuring the reach of a university's research within the scientific community. It shows which proportion of an educational institution's volume of scientific articles are among the top ten percent of publications cited worldwide within their subject area. According to the Research Barometer, the University of Skövde, the Swedish University of Agricultural Sciences and Stockholm University are the Swedish educational institutions with the highest citation impacts during the period 2017 to 2019.